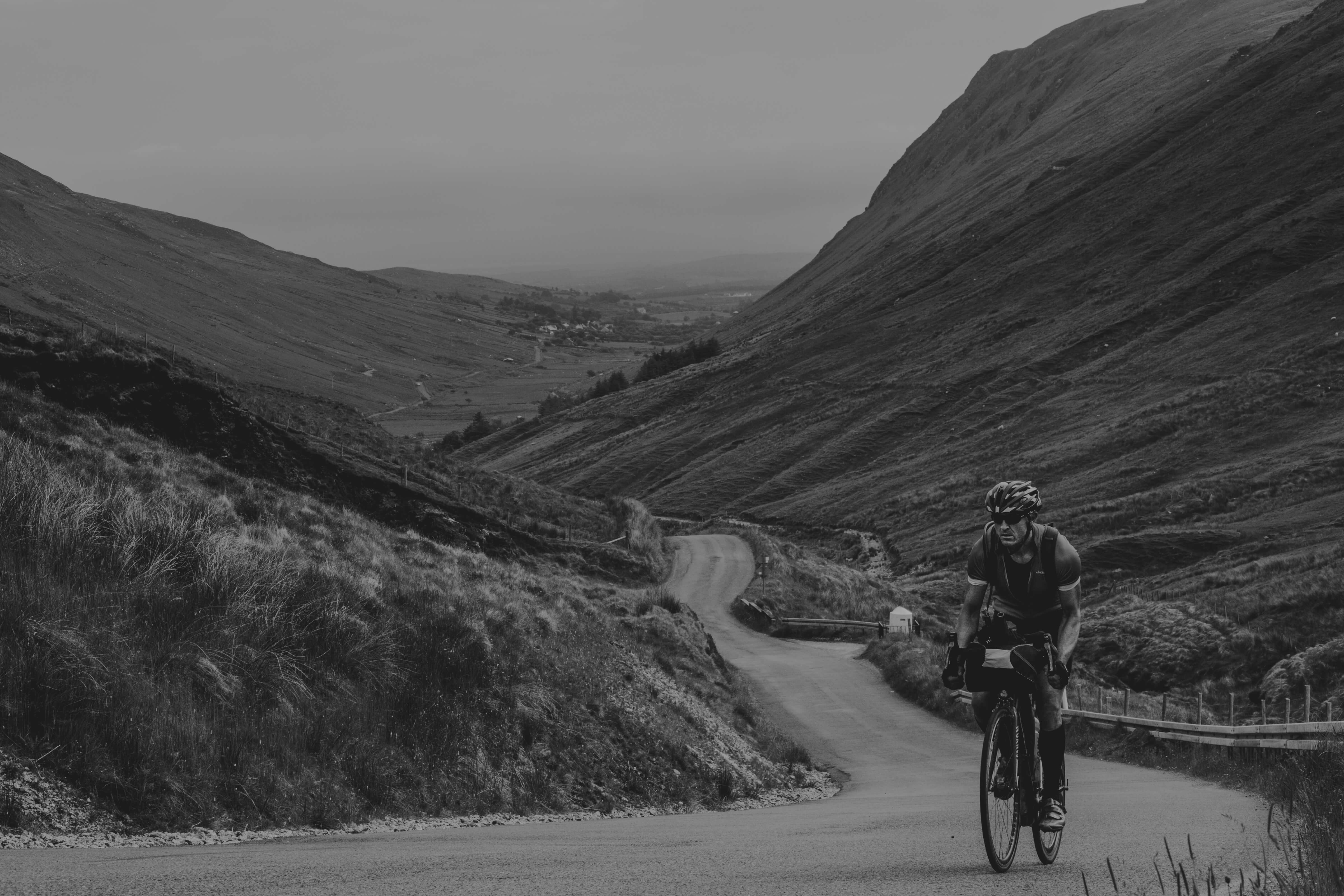 T

rans

A

tlantic

W

ay
Start the 9th of June 2022.
The ride and the route
The TransAtlanticWay is a 2500 km one stage self-supported road bike ride between Dublin and Cork via The Wild Atlantic Way. With the pounding swell of the Atlantic as your constant companion, you follow the blue zig-zag signposts through seven of Ireland's westernmost counties and be treated to many of Ireland's scenic showstoppers, welcoming towns and villages, heritage sites and plenty of unexpected thrills.
Some logistics
During the ride all responsibility lies with you, to be totally self-sufficient. We will help with logistics by offering one night accommodation at the finish, plus a bag and/or bike box drop at the start, and transfer of bags to the finish.
All riders will be given and required to carry a gps tracker which will enable friends, family and the ride organiser to follow your progress and will be used to validate your time and route. The ride will be split into two categories: Solo and Pairs.
A bit about the organiser
Adrian O'Sullivan started riding his bike around Regents Park in London 5 years ago. Little did he know it would lead to becoming an ultra long-distance cycling specialist.
"Having started as a complete novice it didn't take me long to figure out speed was not in my DNA. As rides grew from 10 miles to 100 miles, so did the beard and a love of all things cycling. I raced the 2014 London to Istanbul Transcontinental finishing in 7th place. I then raced the TransAmerica from the West to East coast 4,350 miles in 21 days finishing 5th. On my return the most asked question after how many hours and miles I rode each day was 'what's next ?' There are many bike packing adventures out there for mountain bikes but I couldn't find many similar to the Transcontinental or TransAmerica specific to road bikes. So, a new challenge, a new adventure is born – the TransAtlanticWay bike ride ."
SUPPORTERS